Positive Effect of Overseas Market Promotion during CIFX
The 17th China International Foundry Expo was held in Shanghai's New International Expo Center from March 13 to 16, 2019.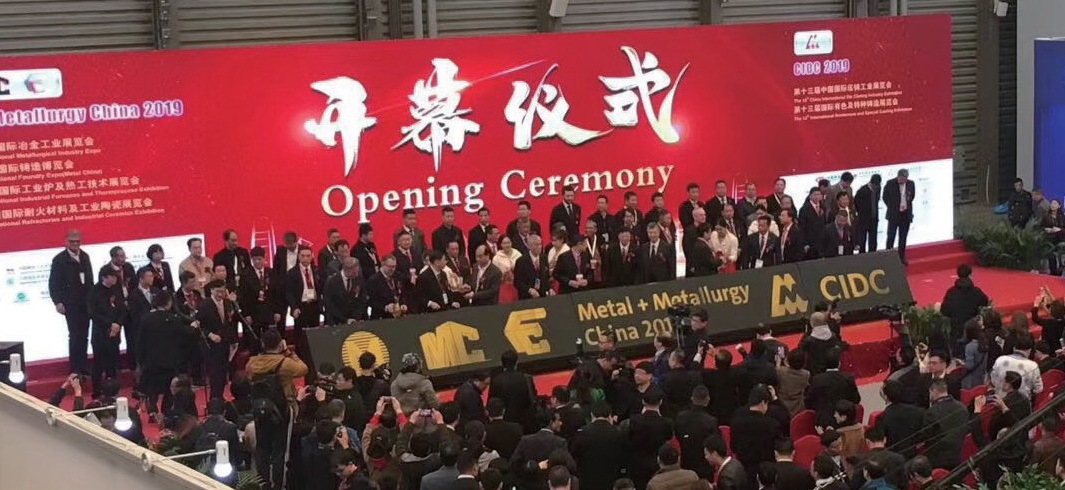 FMF has showed three kinds of latest high-end robots integrated into the Air-Flow High-Pressure Squeeze Molding Line. Relying on the core advantages of environmental protection, intelligent manufacturing, technological innovation and customer satisfaction, the robot has won the "National Foundry Equipment Innovation Award". Meanwhile FMF has successfully signed the contracts with RunWo Machinery Co. and JinLong Industry Co. for Full-Automatic Air-Flow High-Pressure Squeeze Molding Lines, with the contract amount of over 30 million Chinese Yuan.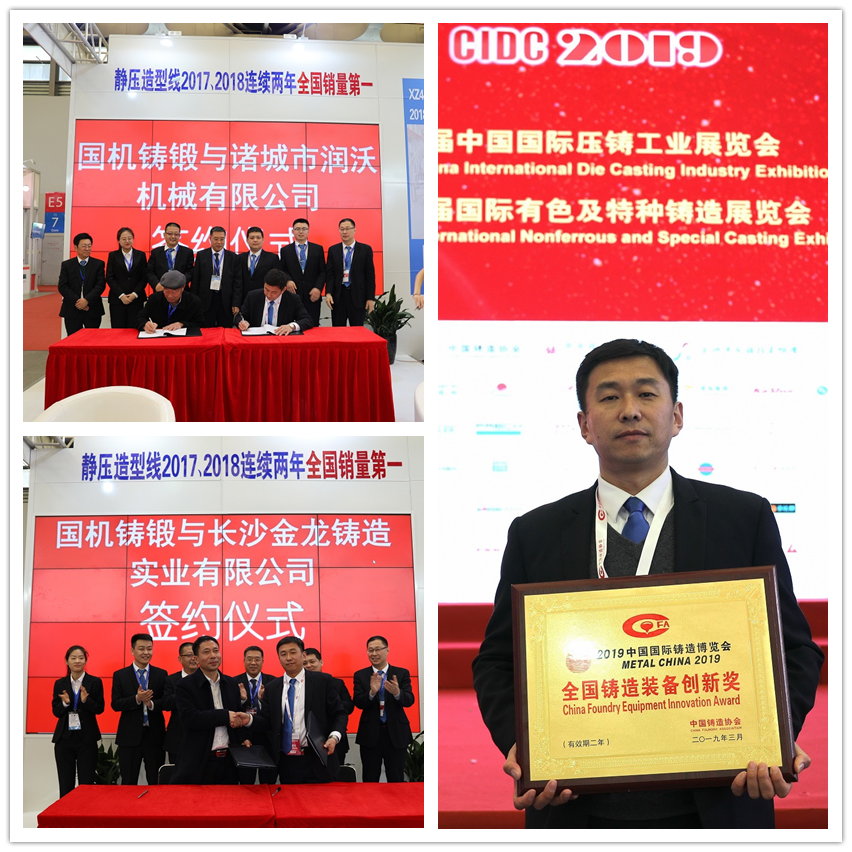 Lots of visitors of well-known international enterprises from Germany, India, Egypt, Iran, Malaysia and etc, came in droves and stopped to admire FMF intelligent automatic robot systems for core-setting, sand mold recognition & hardness detection, and gas hole blowing. They lamented FMF's rapid development in intelligent manufacturing such as Industrial 4.0 and Mobile Internet. Foreign businessmen have held detailed discussions on the Air-Flow High-Pressure Squeeze Molding Line, Sand Preparation Line, Full-Automatic Pouring Machine and EPC(Engineering Procurement Construction) of Foundry Equipment.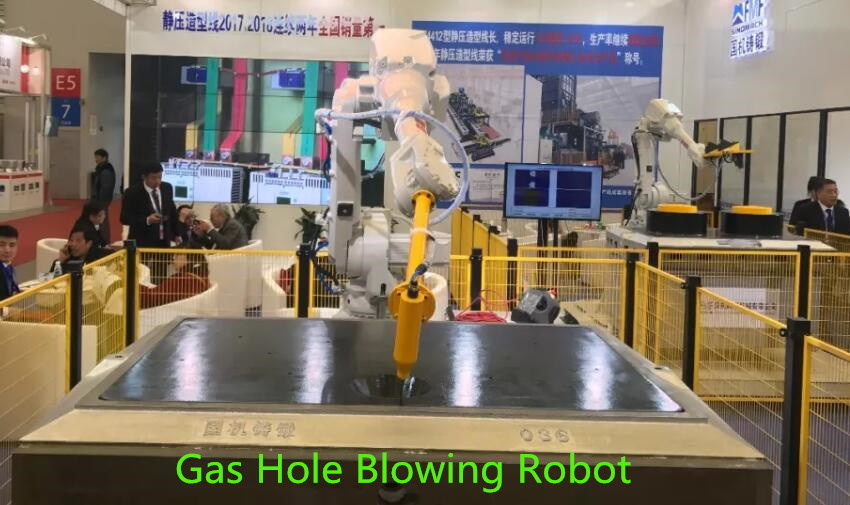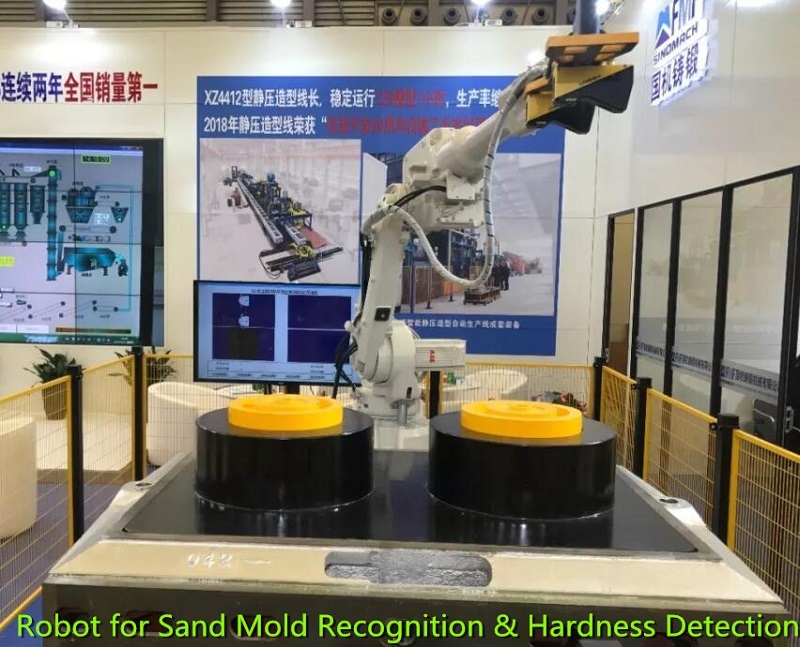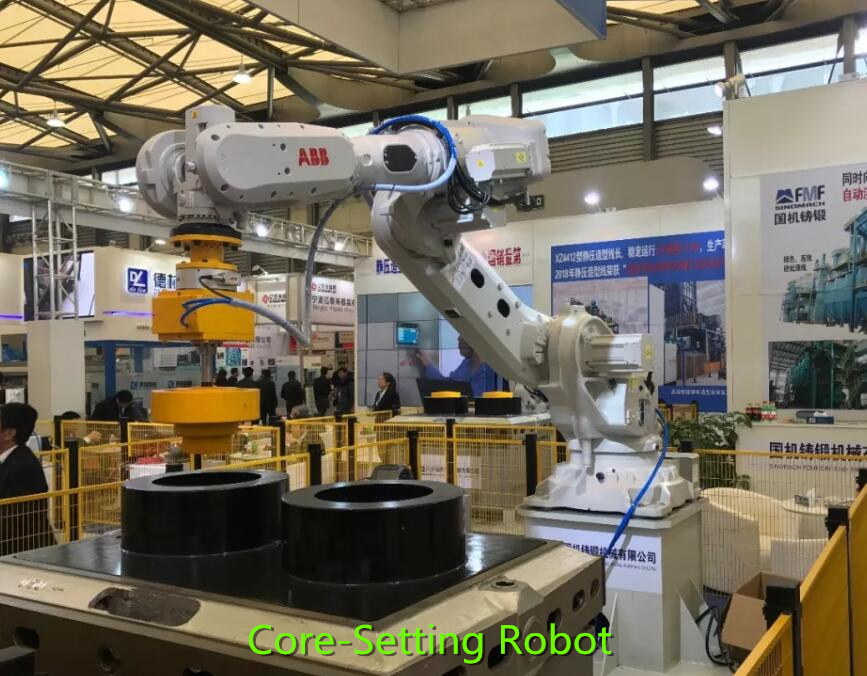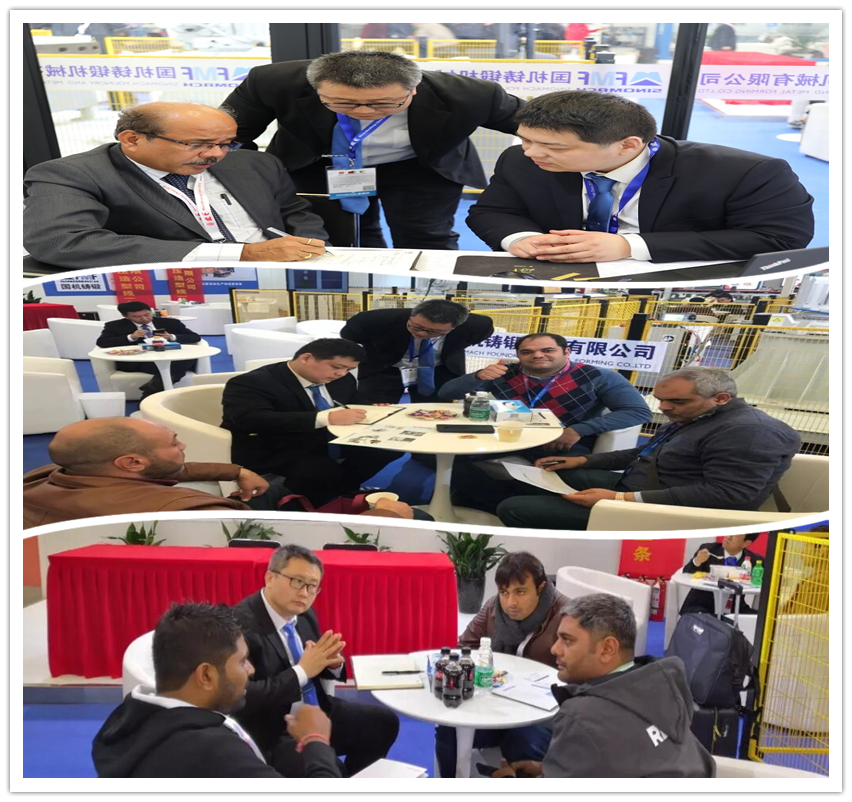 Supported by the three major business sectors of foundry, coiling and automobile equipment, as well as the global development strategy of China National Automobile Engineering Corporation, FMF has built an integrated marketing system of "Joint Marketing, Layered Marketing & Authorized Marketing", optimized the international market layout, gave full play to the advantages of general contracting, achieved the breakthrough in potential emerging markets and developing country markets along "the Belt and Road", and fully promoted the effective and sustainable development of overseas markets.