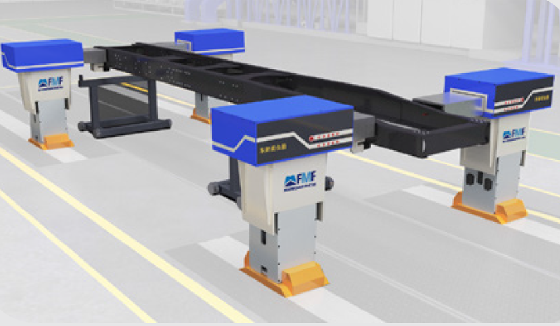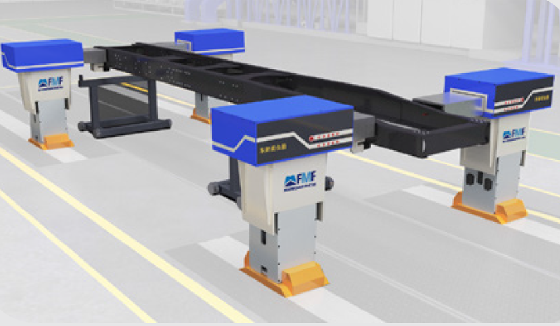 Truck Frame Assembly Tooling
changed the traditional processing technology of the truck frame, make the original production process achieve the automated processing



Control of high precision, easy to operate; changed the traditional processing technology of the truck frame, make the original production process achieve the automated processing, improve the quality of the frame and reduce labor intensity. Be suitable for mass production of auto parts. Achieved more varieties and more flexible production requirements to meet the needs of products at any time to change, shorten the new product development cycle,solved the flexibility problem of automobile production.
■ Pin positioning, to ensure the concentricity for related installation holes on the right and left truck beams.
■ Plane positioning, to limit the freedom degree in the width direction.
■ There is the program precision adjustment interface for the front positioning and rear tray precision (in 3 directions), easy to reset the accuracy.
■ Servo motor adopts AB products; reducer adopts Taiwan products; slideway and screw adopt PMI, high- end configuration, consolidate the stable operation of the equipment.

---
Get a Free Quote
---
To: Sinomach Foundry and Metal Forming Co., Ltd
---