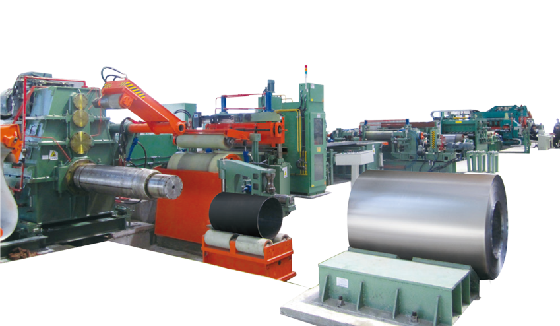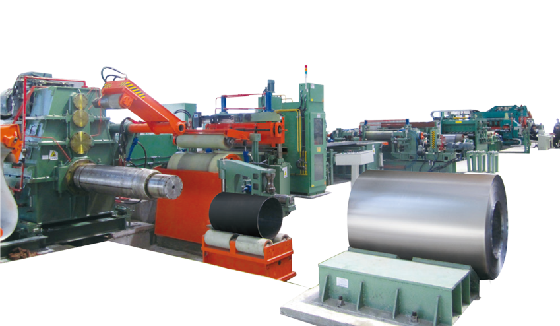 CNC Straightening & Trimming Recoiler Unit
This line mainly consists of loading car, decoiler, crop shear, narrow lap welder, leveler, rectify centering machine, trimming machine, scrap winder, shear machine, oiling machine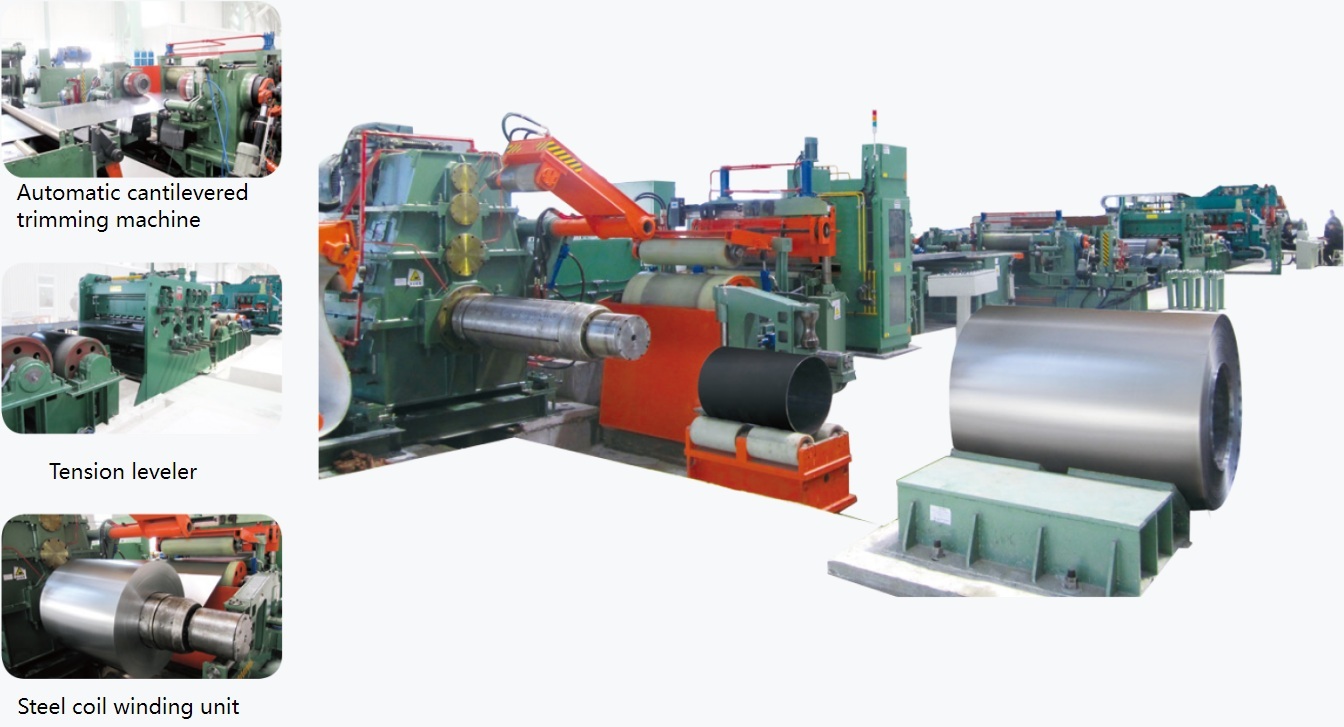 This line mainly consists of loading car, decoiler, crop shear, narrow lap welder, leveler, rectify centering machine, trimming machine, scrap winder, shear machine, oiling machine, recoiler, belt recoiling assistant, unloading car, etc;
It is used for finish machining the cold~rolled coil, which is suitable for cold~rolled carbon steel and nonferrous metal, etc. It can eliminate bad shape of sheet (edge wavy, buckling and so on) by decoiling, leveling, trimming, oiling, and recoiling process. It is equipped with precise trimming machine to cut the steel;
The line has equipped with CPC and EPC centering deviation system at trimming and recoiling process. It is with high~automation & easy operation and high~speed as well as automatic match of unit speed;
It can work with narrow lap welder, thickness tester and electrostatic oiling machine, etc.


| | | |
| --- | --- | --- |
| Specifications/Type | JLJ-1.5×1250 | JLJ-2×1650 |
| Thickness (mm) | 0.15~1.5 | 0.3~2 |
| Width (mm) | 600~1250 | 700~1650 |
| Finished shape (I) | ≤3 | ≤5 |
| Cutting edge accuracy (mm) | ±0.2 | ±0.3 |
| Line speed (m/min) | 50~350 | 50~260 |
| Coil weight (t) | 26 | 30 |
---
Get a Free Quote
---
To: Sinomach Foundry and Metal Forming Co., Ltd
---